Save money and time by utilizing parts made in our "open tooling!"
We offer closed crimp, contact pins size 24, open crimp, contact pins size 24 and .040 bandolier round wire.
These are in stock! Call us directly at:  951.845.1174 for pricing & ordering. Please click on the "drawing" link below each pictured part to see detailed specification.
NOTE: IF YOU DO NOT SEE WHAT YOU ARE LOOKING FOR PLEASE CALL THE NUMBER ABOVE. WE ALSO MANUFACTURE PARTS AND THE TOOLS TO PRODUCE THEM TO YOUR EXACT REQUIREMENT!
Part # 16213-24
Closed crimp, contact pin, contact size 24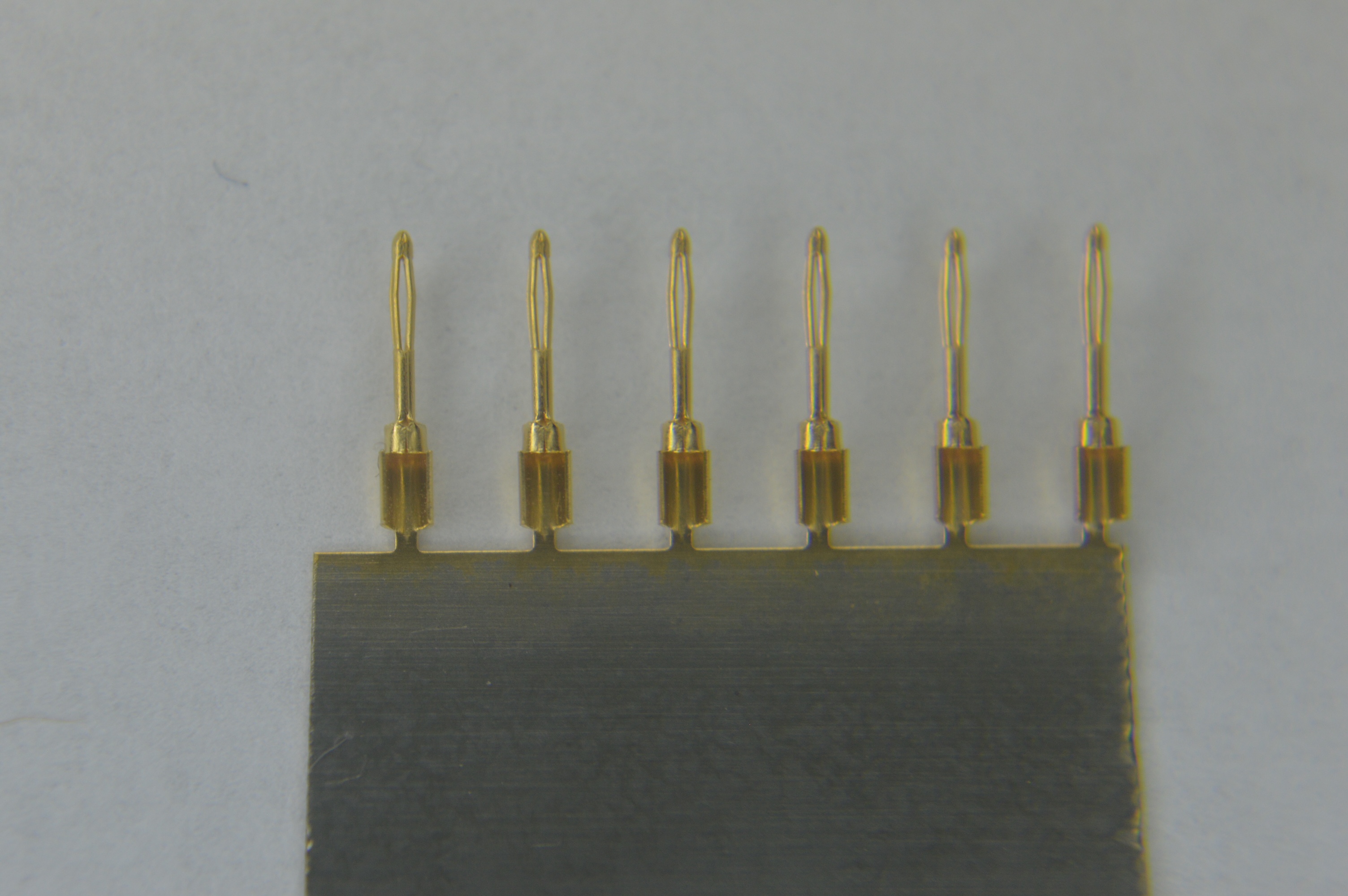 Part # 16216-24
Open crimp, contact pin, contact size 24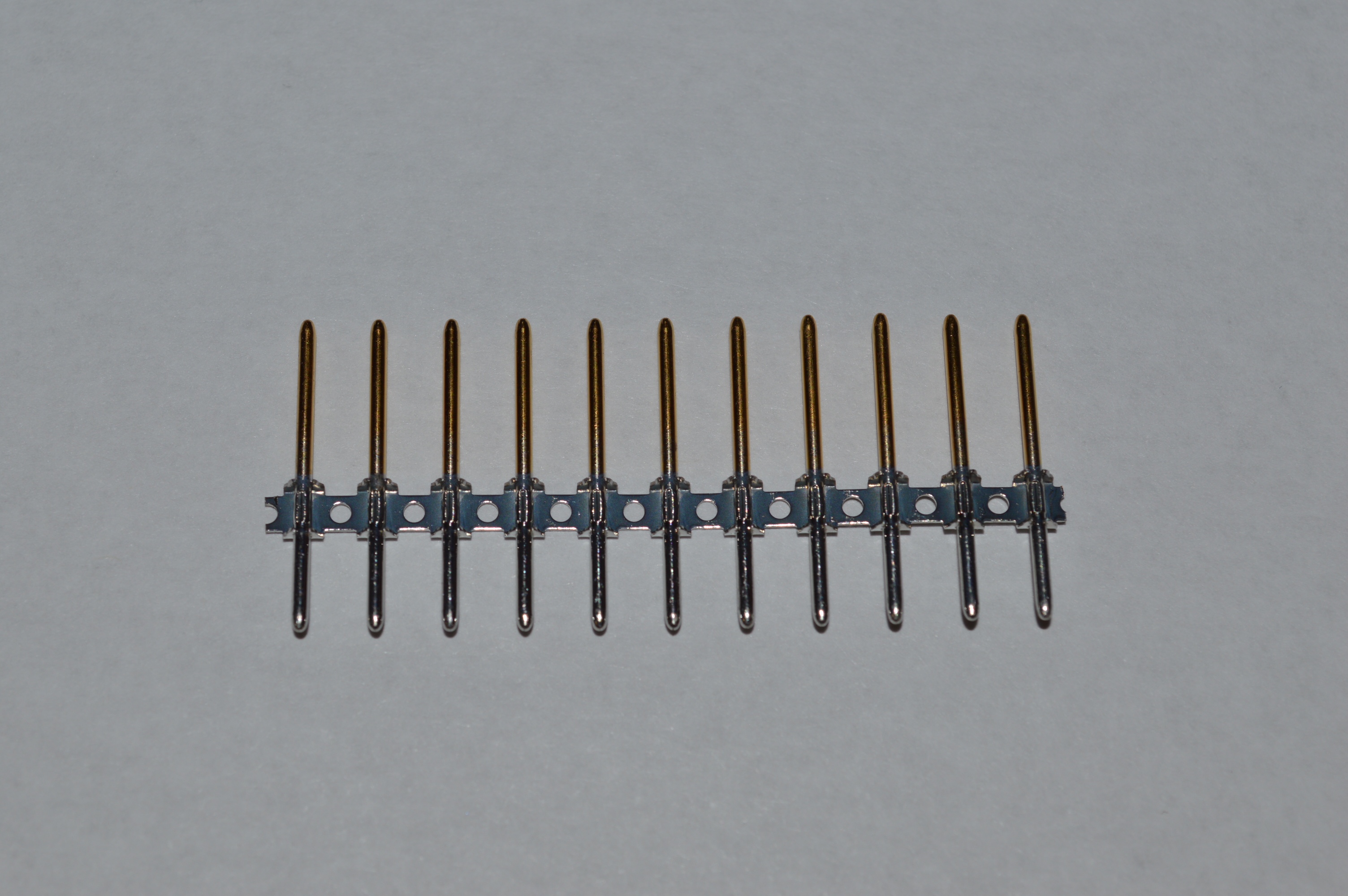 Part # 16940-10
.040 Bandolier Round Wire